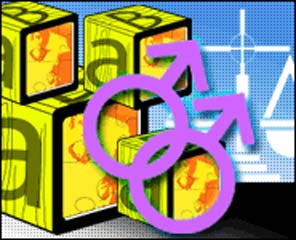 Well, Radiology might be out of the closet, but the Massachusetts Nurses Association has filed suit against Essent for denial of healthcare benefits for a spouse in a 'same-sex' marriage.

"This is a blatant case of discrimination by an overzealous, out-of-state employer who purposefully chose to discriminate against their gay and lesbian employees when they could have treated all spouses equally and complied with their contractual obligation not to discriminate," said Roland Goff, director of labor relations for the MNA, the union representing the nurses at Merrimack Valley Hospital.
"Without telling us they were doing it, and with the authority of officials living and working outside of our state, Essent went out of its way to alter a right granted to our members now depriving them of equal access to health care benefits simply because the affected members are gay men and lesbians," Goff said. "This was a deliberate and unseemly attempt to discriminate against gay and lesbian members of the bargaining unit."
Guess it's a good thing that Bice and David are headed for Sharon, CT.